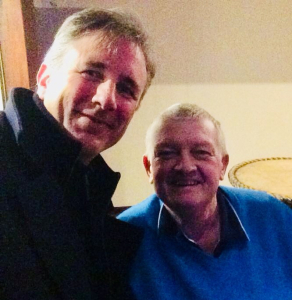 We are sad to inform you that our friend, Malcolm (Malky) Robertson died on Monday 19th March 2018, aged 66.
Malky Robertson joined Whitecraigs in 1975 and became a prominent squash playing member representing the club for over 30 years in the West Leagues and Scottish National League.
Malky was known as a "dogged" competitor who opponents feared playing. He would always give 100% and no shot was out of the reach for Malky such was his determination.
Frequently he would chase the most impossible ball from one end of the court to the other, crash into and rebound off the back wall just to keep the rally alive much to the amazement of his opponent.
Malky went on to be Whitecraigs LT&SC Club Champion in 1981, 82, 83 and again in 1985. In 1983 he famously won both the Newlands Club Championships and the Whitecraigs LT&SC on the same day. An amazing feat!
Malky will be remembered very fondly by his friends here at Whitecraigs LT&SC for both his squash and the many fun times we shared off court as well as on court.
Jason Broadberry